BOOK BRENDAN NOW
Brendan delivers interactive keynotes to create highly energizing and engaging experiences. An expert problem solver, he knows there isn't a one-size-fits-all solution to digital challenges. Each business is unique and requires a tailored approach. Audience members will get to see Brendan in action creating strategies on the spot—just as he does in the world's top boardrooms. It's a memorable, educational experience not to be missed.
WHERE I'VE SPOKEN:
ABOUT BRENDAN KANE
Brendan Kane is a business and digital strategist for Fortune 500 corporations, brands, and celebrities. He thrives on helping his clients systematically find and engage new audiences that reward relevant content, products, and services with their attention and spend. Brendan's greatest strength is unlocking value. He transforms complexity into simplicity with tools and methods that amplify growth and enable execution.
Starting his career at Lakeshore Entertainment, Brendan oversaw all aspects of their interactive media strategy. He worked on sixteen films that generated a worldwide gross of $685 million and pioneered the first ever influencer campaign to effectively promote Lakeshore's movies.
Brendan went on to build applications and platforms for celebrity clients such as Taylor Swift, Rihanna, Xzibit, Charles Barkley, Michael Strahan, supermodel Adriana Lima, and pro skateboarder Ryan Sheckler. He also served as vice president of digital for Paramount Pictures and helped scale one of the largest social optimization firms in the world, that works with brands such as Disney, Fox, NBC, Netflix, Xbox, LinkedIn, and many notable Fortune 100 companies.
BOOK BRENDAN NOW
CLIENT LIST

"Brendan's talk was one of the most requested and viral at Web Summit. He is truly remarkable."
— Web Summit
"Brendan Kane will guide you through the fog of social media and its strategic application like the seer he is."
— JON JASHNI
Founder of Raintree Ventures, Former President and Chief Creative Officer of Legendary Entertainment
"Brendan is an outlier in a crowded market. His strategies are easy to implement, and will lead to massive success. Working with him my eyes to the power of his ideas. He's the best at what he does."
— LUKE WAHL
Executive Producer, Sports Illustrated Yahoo! and Awesomeness TV!
"Brendan's success stories are all the more interesting as they relate to massive global brands like Taylor Swift, Rihanna, Jason Statham, Katie Couric, MTV, Vice, Lionsgate, and Yahoo. As a case study for this book he put his money where his mouth is and amassed one million real followers for himself with very little money over a very short amount of time. Testing and methodology are big parts of Brendan's success and he's incredibly generous for sharing those aspects of his work with the world.
— GREG DURKIN
CEO at Guts + Data, former SVP Marketing Analytics at Warner Bros. Pictures
"Brendan's focus on understanding how things work is infectious. His curiosity and knowledge will make you want to do better."
— LATHAM ARNESON
Former VP Digital Marketing at Paramount Pictures
"While it may be true that no one can predict what content will go viral, there is a tried-and-true formula experts use to maximize reach and stand out from the rest—and it will work for you, too. Brendan Kane gives you all the tips, tools, and insider secrets you need to make that happen."
— DAVID OH
Chief Product Officer, Fab Fit Fun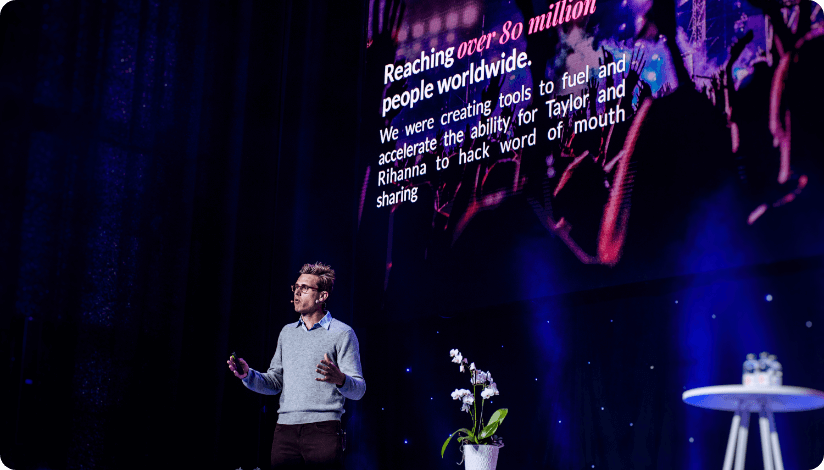 KEYNOTE 1:


One Million Followers: How I Built a Massive Social Following in Less Than 30 Days
It no longer takes years and millions of dollars to gain the attention of millions of people around the world. And no longer is this attention limited to major corporations, mainstream brands, or celebrities—now virtually anyone's content can reach millions of people.
However, with more than 60 billion messages sent on digital platforms each day, those who want to gain mass exposure need a growth strategy and need to know how to best take advantage of the numerous social platforms available. In this session, digital and growth strategist Brendan Kane will show participants how to:
Uncover the core insights about establishing and growing digital audiences that he learned by building online platforms for A-listers including Taylor Swift and Rihanna
Gain an authentic, dedicated, and diverse online following from scratch in less than 30 days and how participants can do the same
Create unique and valuable content that will engage their core audience
Build a multi-media brand through platforms like Facebook, Instagram, YouTube, Snapchat, and LinkedIn.
Additionally, this interactive experience allows participants to ask specific questions related to their brand's social media needs and, just as Brendan does for his corporate clients such as MTV, Paramount Pictures, and IKEA, they'll have the opportunity to receive tailored strategies in minutes.
This session will guide participants not only in social media growth and benefits, but also in creating an effective worldwide brand. It's time to stop being a follower and start being followed.
KEYNOTE 2:


Hook Point— How to Stand Out in Life and Online in a Three Second World
Regardless of one's industry, it's essential to capture people's attention in less than three seconds. The digital landscape, where more than 60 billion messages are sent each day, has changed the way people operate both on and offline. In a world with shorter attention spans, those who want to succeed in the mad scramble for customer attention have to create products, services, and content that stand out.
Luckily, after testing 150,000 variations of hook-points online, digital strategist Brendan Kane truly knows what works. He's worked with A-list celebrities like Taylor Swift and Rihanna, and the world's largest brands such as Paramount, Disney, Fox, Netflix, and LinkedIn. In this session, Brendan reveals the strategies he uses for celebrity and corporate clients so participants can learn how to stop people from scrolling through their feeds and start paying long-lasting attention. Brendan demonstrates how to apply these strategies offline as well to effectively land A-list clients, major business deals, and inspire teams to work more passionately.
Some take-aways include:
How to create hook points
How value creates demand
How to create world-class strategies for world-class clients
How to communicate with influence
Additionally, this interactive keynote session gives participants tools to provide maximum value after grabbing someone's attention. And whether representing themselves, a business, or a brand, participants will become better storytellers who earn trust and credibility with audiences.
ONE MILLION FOLLOWERS BOOK TESTIMONIALS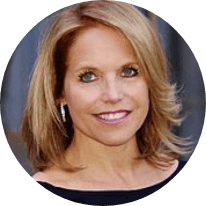 "Today, the online world is so cluttered that even truly great content often gets buried or ignored. The good news is that you can take control of your ability to reach a wide audience—and you can start today, with One Million Followers."
— KATIE COURIC
Journalist and Author, Yahoo!
"When we needed help releasing a digital series that we knew could do so much good in the world, Brendan was the first person I called. I'm so happy he is writing a book and passing on his research and experience."
— JUSTIN BALDONI
Star of Jane the Virgin, producer of My Last Days, and cofounder and CEO of Wayfarer