ONE MILLION FOLLOWERS WORKSHOP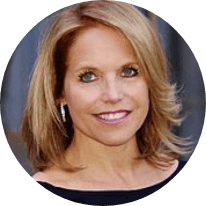 "Today, the online world is so cluttered that even truly great content often gets buried or ignored. The good news is that you can take control of your ability to reach a wide audience—and you can start today, with One Million Followers."
— KATIE COURIC
Journalist and Author, Yahoo!
ABOUT THE WORKSHOP
Social media expert and author of "One Million Followers", Brendan Kane, has created an in-person workshop that teaches individuals, start ups, brands and corporations how to maximize their growth and visibility on social media.
OVER A DECADE OF SUCCESSFUL PROJECT EXECUTIONS FOR GLOBAL CLIENTS

WILL YOUR BRAND OR BUSINESS BENEFIT FROM RAPID GROWTH?
If your answer to this question is yes, then this workshop will be one of the best investments you've ever made. For example, Brendan's strategies saved one client over $31 million dollars on traffic acquisition costs in less then 6 months.
Social media can deliver exceptional results when leveraging the right strategies. Brands can no longer just whip up a Facebook page, Instagram account, LinkedIn profile and expect dramatic results. Brands, and their employees, need to learn how to effectively package content, test it and measure the response in real-time to fuel their decisions. We teach how to harness the power of today's most effective growth strategies to drive maximum growth.
This workshop is perfect for anyone within an organization, whether C-level executives, marketing teams or social managers, looking to maximize the power of social media. We tailor our workshops to the specific needs and questions of the attendees.
APPLY NOW
WHAT TO EXPECT IN THE WORKSHOP
The workshop is a one day intensive, engaging, and fun experience of learning about and gaining a mastery level understanding of the social strategies and tactics outlined in the book One Million Followers. It's an experience people describe as pivotal and transformative — a game-changer. You'll meet like-minded colleagues who share similar aspirations. My team and I work hard to make sure that the workshop is the best investment you've ever made.
WATCH VIDEO
TOPICS COVERED IN THE ONE MILLION FOLLOWERS WORKSHOP INCLUDE:
Proven strategies for rapid social follower growth, including the system Brendan used to generate 1 million followers in 100 countries in less then 30 days
Step by step strategies for content testing and optimization at scale
How to crack word-of-mouth sharing and virality through content testing
How to leverage social media as a market research tool
How to establish and validate strong hook points and headlines that drive social engagement and growth
How to leverage psychology to improve the overall effectiveness of your content
How to leverage interviews to make your content go viral
Content formats and trends for social growth and virality
Facebook, Instagram, YouTube and Linkedin Growth Factors
Keys to virality
Traffic Acquisition
System for email list building at scale
APPLY NOW
"Brendan Kane will guide you through the fog of social media and its strategic application like the seer he is."
— JON JASHNI
Founder of Raintree Ventures, Former President and Chief Creative Officer of Legendary Entertainment
"Brendan is an outlier in a crowded market. His strategies are easy to implement, and will lead to massive success. Working with him my eyes to the power of his ideas. He's the best at what he does."
— LUKE WAHL
Executive Producer, Sports Illustrated Yahoo! and Awesomeness TV!
"While it may be true that no one can predict what content will go viral, there is a tried-and-true formula experts use to maximize reach and stand out from the rest—and it will work for you, too. Brendan Kane gives you all the tips, tools, and insider secrets you need to make that happen."
— DAVID OH
Chief Product Officer, Fab Fit Fun
"Brendan's success stories are all the more interesting as they relate to massive global brands like Taylor Swift, Rihanna, Jason Statham, Katie Couric, MTV, Vice, Lionsgate, and Yahoo. As a case study for this book he put his money where his mouth is and amassed one million real followers for himself with very little money over a very short amount of time. Testing and methodology are big parts of Brendan's success and he's incredibly generous for sharing those aspects of his work with the world.
— GREG DURKIN
CEO at Guts + Data, former SVP Marketing Analytics at Warner Bros. Pictures
"Brendan's focus on understanding how things work is infectious. His curiosity and knowledge will make you want to do better."
— LATHAM ARNESON
Former VP Digital Marketing at Paramount Pictures
"In this noisy world, winning a massive following may seem unrealistic. But by following the smart advice in One Million Followers, anyone can build a powerful and passionate fan base, starting now."
— DORIE CLARK
Adjunct professor at Duke University's Fuqua School of Business and author, Entrepreneurial You and Stand Out
WORKSHOPS 2019
Applications now open for the 2019 workshops. APPLY NOW via the form below to get information about dates and cities.
ABOUT BRENDAN KANE
Brendan Kane is a business and digital strategist for Fortune 500 corporations, brands, and celebrities. He thrives on helping his clients systematically engage new audiences that reward relevant content, products, and services with their attention and spend. Brendan's greatest strength is unlocking value. He transforms complexity into simplicity with tools and methods that amplify growth and enable execution.
Starting his career at Lakeshore Entertainment, Brendan oversaw all aspects of their interactive media strategy. He worked on sixteen films that generated a worldwide gross of $685 million and pioneered the first ever influencer campaign to effectively promote Lakeshore's movies.
Brendan went on to build applications and platforms for celebrity clients such as Taylor Swift, Rihanna, Xzibit, Charles Barkley, Michael Strahan, supermodel Adriana Lima, and pro skateboarder Ryan Sheckler. He also served as vice president of digital for Paramount Pictures and helped scale one of the largest social optimization firms in the world, that works with brands such as Disney, Fox, NBC, Netflix, Xbox, LinkedIn, and many notable Fortune 100 companies.
APPLY FOR WORKSHOP
For information on availability and pricing get in touch with us via the form below: